PerfectBalance by Durham Furniture has been designed to fit perfectly in any home today.
PerfectBalance by Durham Furniture has been designed to fit perfectly in any home today.  Inspired by some of the most recognized destinations around the world our collections allow you to express yourself with a variety of customization options.  Soft close drawers, multiple finishes, diversity of hardware, styles covering all categories and dimensions provide the flexibility you need in rooms large and small.  Manufactured from maple that is sustainably harvested from North American forests PerfectBalance will appeal to all who are ready to invest in beautifully designed solid wood furniture.  
Right Size & Style
PerfectBalance offers the right size for today's homes, no matter what your stage in life. In addition to great style and size, PerfectBalance furniture offers the same craftsmanship, quality and delivery that our customers and retail partners have come to appreciate and expect from us.
PerfectBalance Distressing:
In addition to the finish and hardware choices within PerfectBalance you can select a collection that has light distressing or no distressing at all.
---
No Distressing  
Clear Maple with No Physical Distressing (unless ordered in Heavily Distressed Finishes listed below)
3201 Westend
3205 Urbane
3207 Montgomery
3208 Symmetry
3201 Westend
3205 Urbane
3207 Montgomery
3208 Urbane
---
Light Distressing
Wormy Maple with Light Physical Key Distressing and Pin Holes 
3202 Millcroft
3203 Southbrook
3204 Montelena
3215 Highbury
3202 Millcroft
3203 Southbrook
3204 Montelena
3215 Highbury
---
Heavily Distressed    
With the right finish selection you can create a Heavily Distressed look on any collection.
Aged Wheat
Antique Rye
---
Right Finish
It's amazing how a finish can change the look of your PerfectBalance pieces.  Whether you prefer light warm tones like Park or Lodo, deep rich finishes like Nouveau Brown or colors to match your room, PerfectBalance has the right choices for you. With 40+ finish options, you're sure to love your finish.
View the wide selection of furniture colors and finishes offered in the PerfectBalance line.
---
Right Hardware
PerfectBalance hardware provides another opportunity to personalize your purchase.  With a variety of options available you can transform your style and finish choices.
A
B
C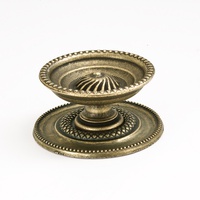 D
E
F
G
H
I
J
K
L
M
N
O
U
T